Who
We Are
Docupace is a technology company built for the financial services industry.
Docupace is a technology company built for the financial services and wealth management industry. For over 15 years, we've dedicated our resources to solving the most frustrating and time-consuming problems that advisors, broker-dealers, and RIAs face on a daily basis.
We are based in Los Angeles, and our team is built from a diverse set of talents: software developers, technology leaders, compliance and security specialists, mathematicians, management experts, financial professionals, client services geniuses—they all come together to make us the leading universal workflow and document management automation software choice for financial service and wealth management firms and their advisors everywhere.
What
We Do
By eliminating transactional paperwork and its associated costs, we make work easier for financial services professionals, and increase profit for their firms.
Our cloud-based, end-to-end software solution contains a suite of tools, workflows, integrations, and APIs that improve compliance, simplify audits, smooth personnel transitions, and more.
We also protect our clients from cyber security risks, with a full suite of security services tailored to the needs of financial services firms.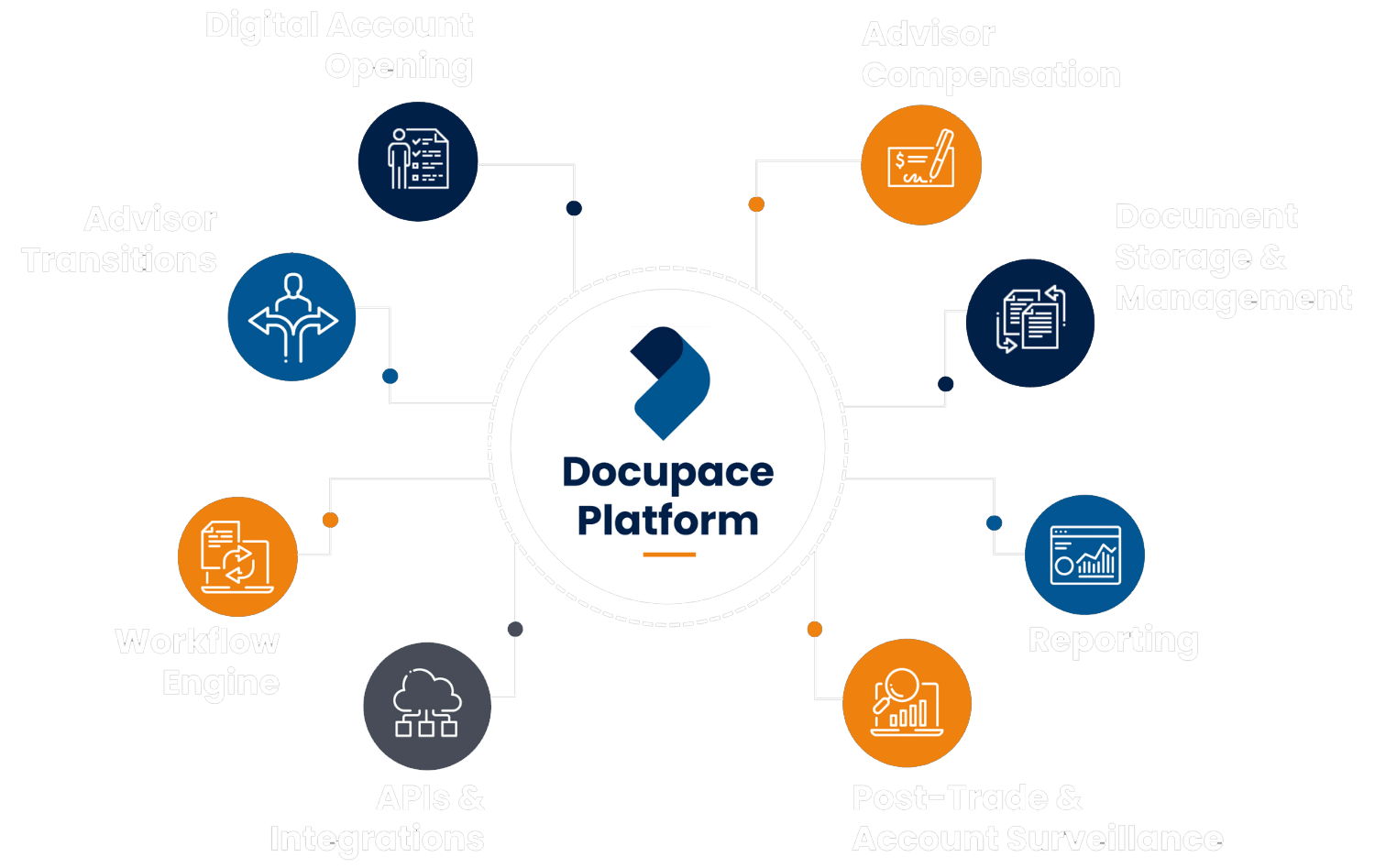 Our
Investor
FTV Capital is a growth equity investment firm that has raised over $3.7 billion to invest in high-growth companies offering a range of innovative solutions in three sectors: enterprise technology & services, financial services and payments & transaction processing. FTV's experienced team leverages its domain expertise and proven track record in each of these sectors to help motivated management teams accelerate growth. FTV also provides companies with access to its Global Partner Network®, a group of the world's leading enterprises and executives who have helped FTV portfolio companies for two decades. Founded in 1998, FTV Capital has invested in more than 110 portfolio companies, including a number of successful companies in the asset and wealth management space such as Apex Fund Services, Enfusion, Financial Engines, InvestCloud, Riskalyze, Strata Fund Solutions and True Potential. FTV has offices in San Francisco and New York. For more information, visit www.ftvcapital.com.
Board
of Directors
Brad Bernstein
Chairman of the Board
Managing Partner, FTV Capital
David Knoch
Board Member
Chief Executive Officer, Docupace
Michael Pinsker
Board Member
Founder and President, Docupace
Robert Anderson
Board Member
Partner, FTV Capital
Adam Hallquist
Board Member
Vice President, FTV Capital